Free* Standard Shipping. $100 Minimum Order. *Perishable items excluded, as they require expedited shipping.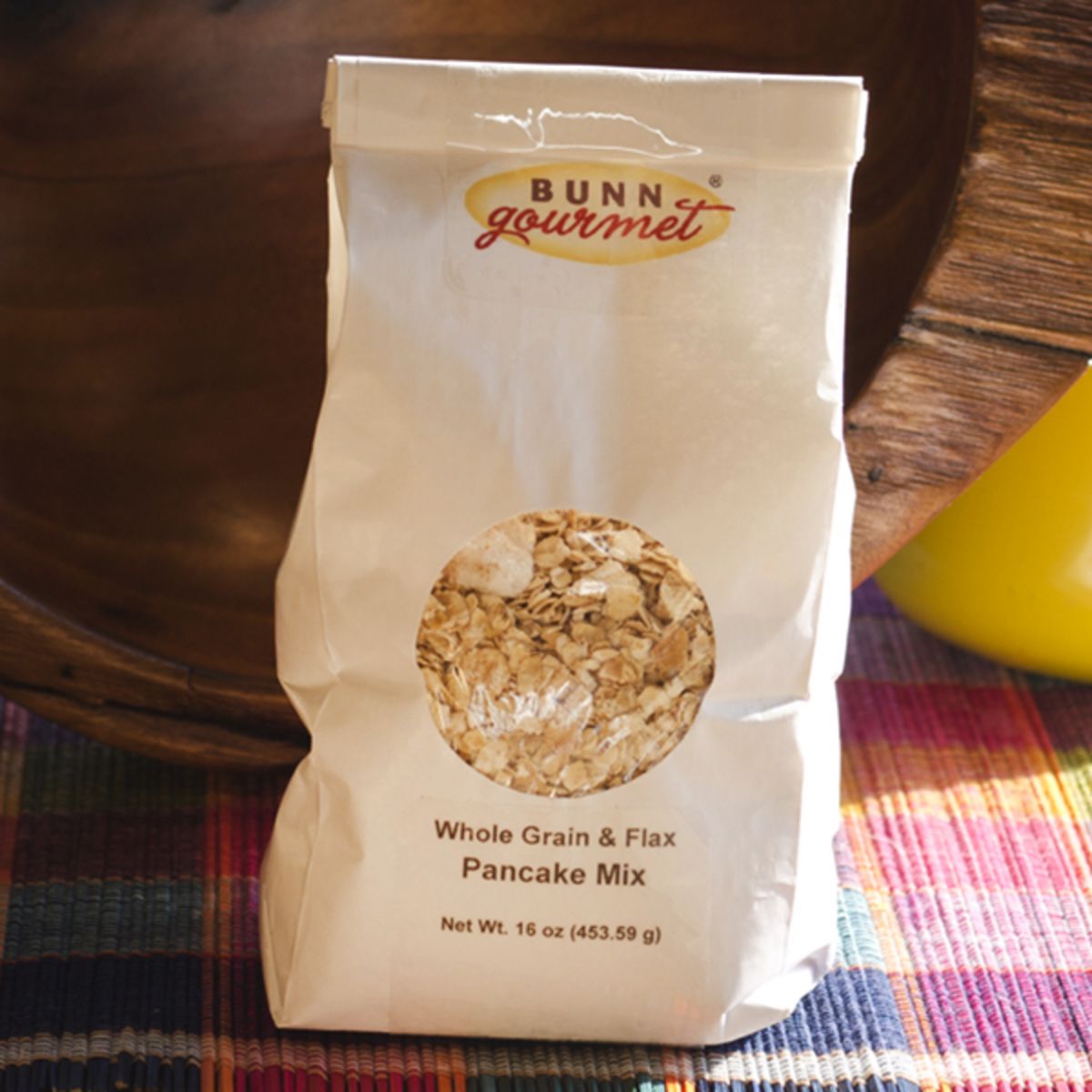 Whole Grain & Flax Pancake Mix, 16oz
Made with whole grain oats, flaxseed, and whole wheat flour BUNN Gourmet Whole Grain Pancake Mix provides a robust, nutty flavor, high in fiber. Just add the wet ingredients for a healthy start to your day! Makes approximately 20 pancakes.
Yields 20 pancakes
Stone Ground Wheat Flour, Oats, Sugar, Milled Flaxseed, Baking Powder, Cinnamon, Salt
Approximate weight 16 oz
Recipe instructions included