Free* Standard Shipping. $100 Minimum Order. *Perishable items excluded, as they require expedited shipping.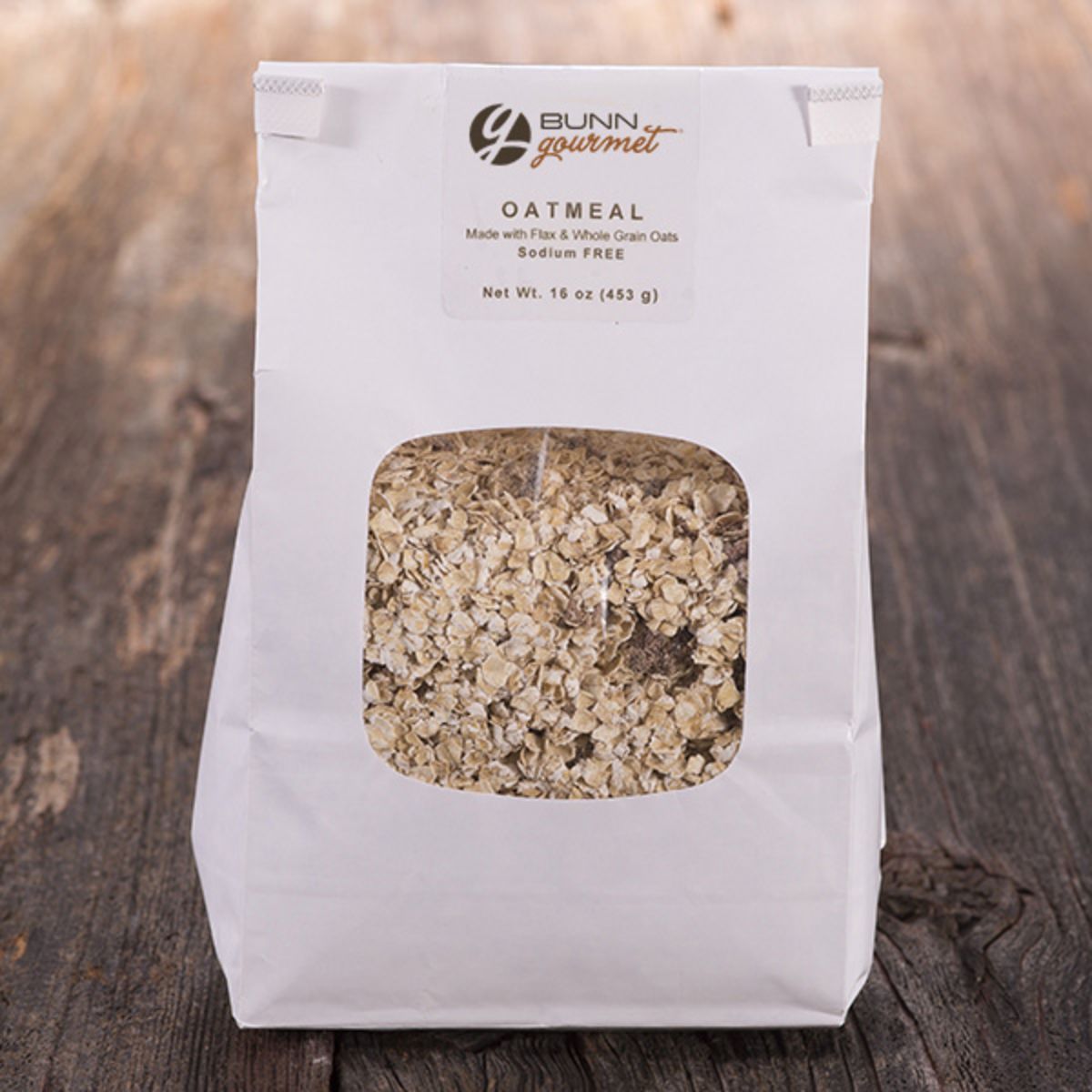 Whole Grain Oatmeal 16oz
Our BUNN Gourmet Oatmeal Mix is made with whole grain oats and milled flaxseed. This adds a robust, nutty flavor and is high in fiber. Try our Coffee Infused Syrup drizzled over the top!
Recipe Instructions included
Weighs approximately 16 oz.
Whole Grain Oats, Milled Flaxseed, Cinnamon
16 Servings