Free* Standard Shipping. $100 Minimum Order. *Perishable items excluded, as they require expedited shipping.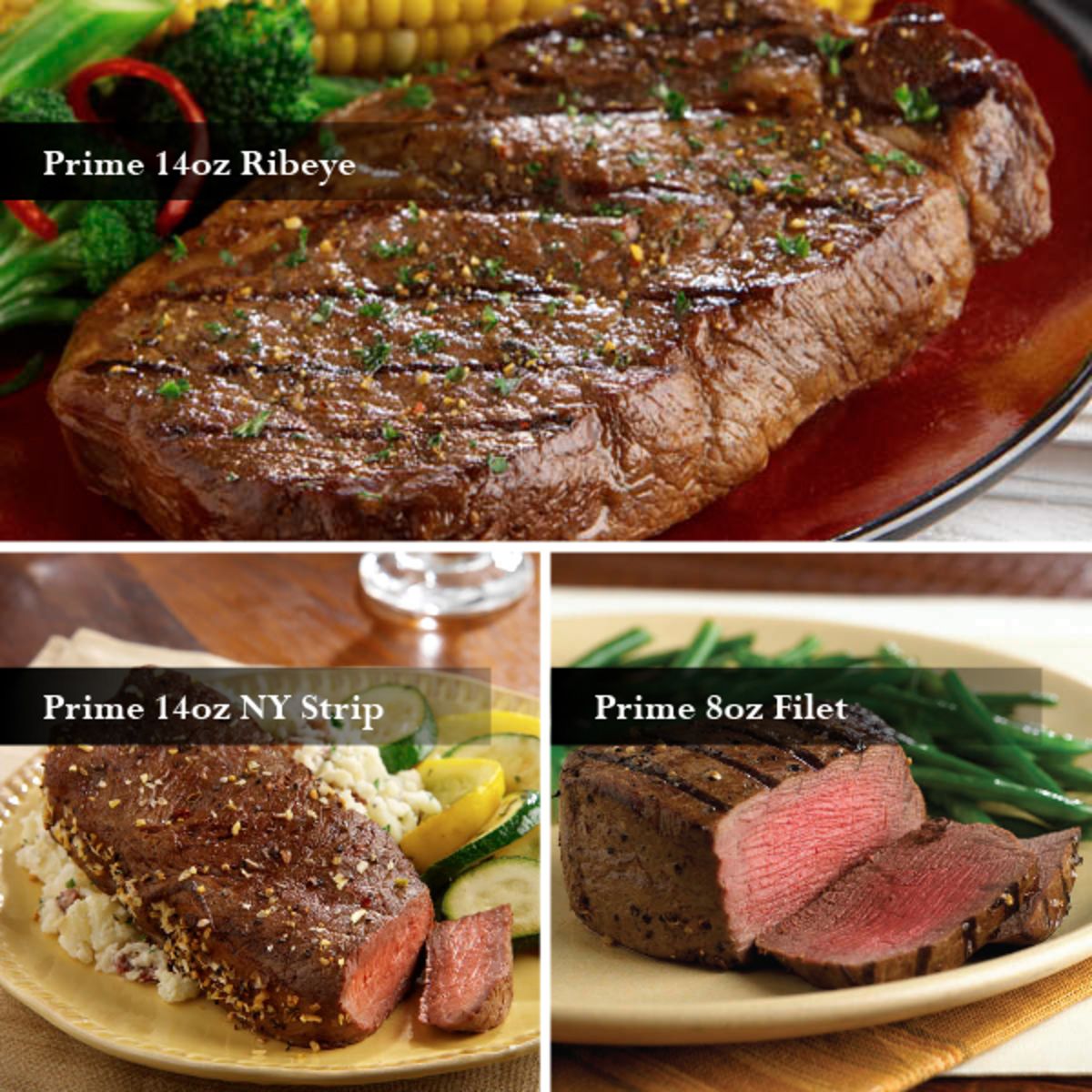 Black Angus Prime Variety Pack #1
"Steak" is not one taste. Different cuts have different depths of flavor, and vastly differing textures. BUNN Gourmet introduces the Black Angus Prime Variety Pack, to allow you (or the steak lover in your life) to explore these deliciously different prime steaks. Each box contains 3 pairs of the finest cuts of Prime Black Angus beef, each pair providing a different but equally satisfying steak experience. Following are the paired cuts featured in this delectable variety package: (2) 8 oz Prime Filets. Our 100% Black Angus Prime Filets are especially enticing, combining buttery sumptuousness with the exceptional beef taste that only 100% Black Angus provides.(2) 14 oz Prime NY Strips. The Prime NY Strip steaks combine robust flavor with succulent texture for a mouth-watering dining experience… guaranteed to impress, time and time again.(2) 14 oz Prime Ribeyes. For a lusciously succulent and tender steak, you need look no further than our boneless Prime Ribeyes, a favorite treat among steak aficionados.BUNN Gourmet Black Angus beef is raised in accordance with uncompromising quality standards in Central Illinois. We select the finest cuts of USDA Prime beef and then wet age them for 30 days. The resulting steaks and filets are luscious and full-bodied with a savory taste. Shipped frozen. No Growth Hormones. Grain & Grass Fed."
All steaks are shipped frozen
No Growth Hormones
Grass & Grain Fed
Six steaks: approximate weight total of 4.5 pounds