Free* Standard Shipping. $100 Minimum Order.*Perishable items excluded, as they require expedited shipping. We do not ship items on Thursday or Friday.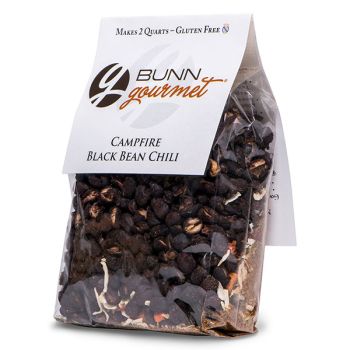 BUNN Gourmet Campfire Black Bean Chili
A traditional medium spiced chili with black beans and south of the border spices that will be a sure hit with chili lovers. Add crushed tomatoes, BUNN Gourmet ground beef and simmer for a hearty meal. Makes a great taco salad.