Free* Standard Shipping. $100 Minimum Order.*Perishable items excluded, as they require expedited shipping. We do not ship items on Thursday or Friday.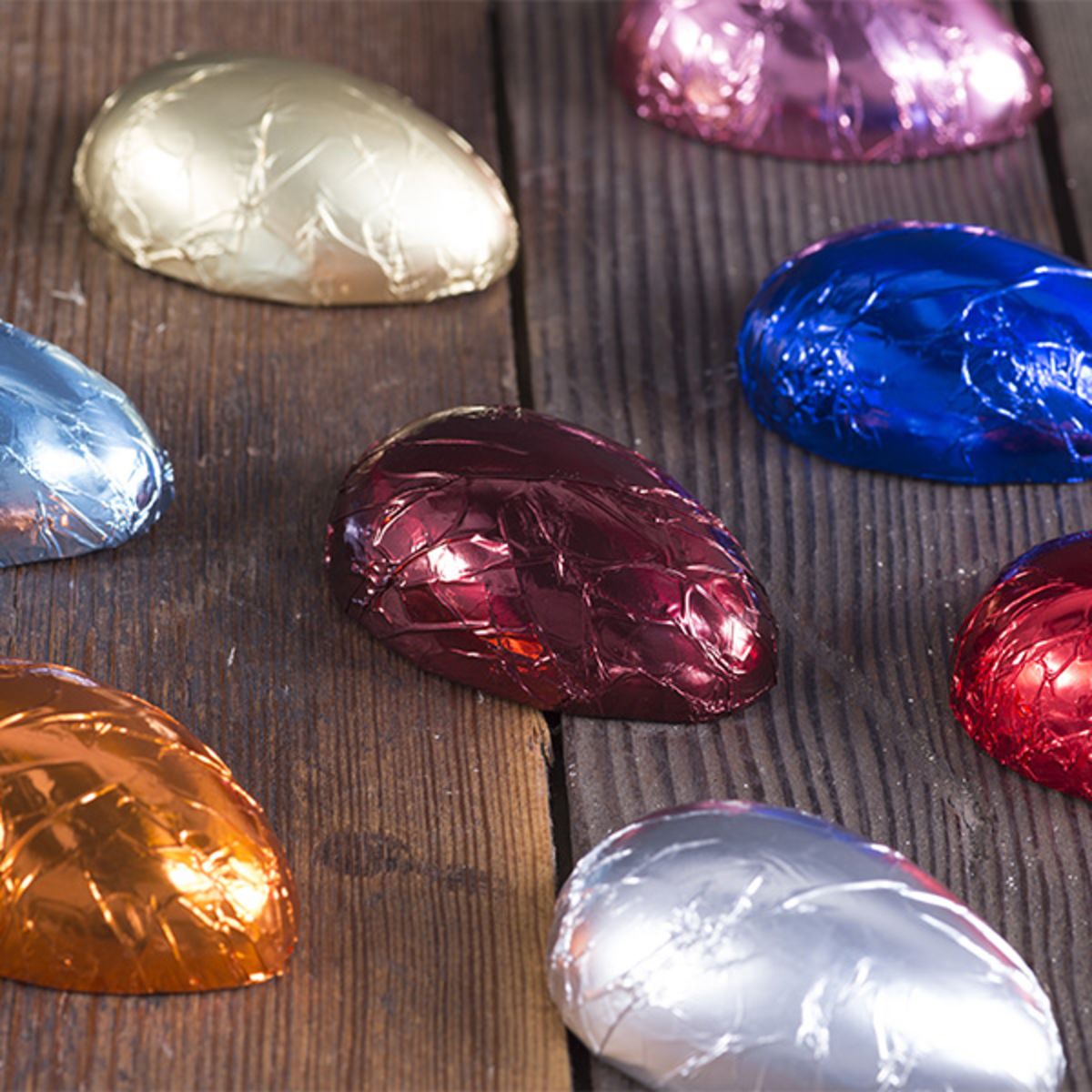 (10) Foil-wrapped Easter Egg Sampler
An assortment of our colorful foil wrapped Easter eggs! Enrobed in dark and milk chocolate, filling flavors include vanilla, butter cream, caramel marshmallow, peanut butter, marshmallow, and chocolate butter cream!