Free* Standard Shipping. $100 Minimum Order.*Perishable items excluded, as they require expedited shipping. We do not ship items on Thursday or Friday.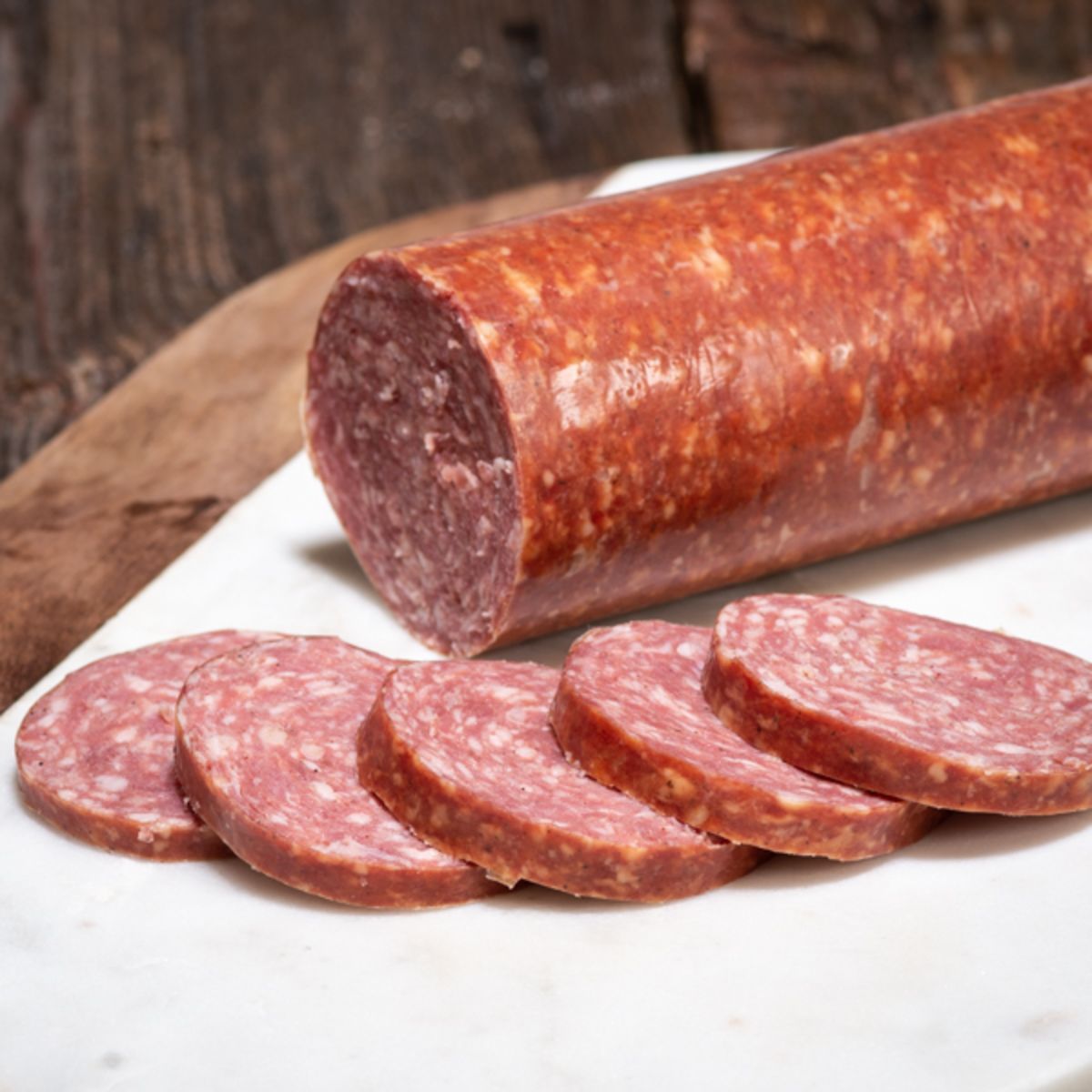 BUNN Gourmet Summer Sausage
Our BUNN Gourmet Traditional Summer Sausage is a delightful combination of BUNN Black Angus beef and local pork. With a delicate "bite", this sausage is the perfect companion to cheese, crackers, fresh fruit and crisp, refreshing beverages.
Shipped Frozen
Approximately 1.4 lbs net weight