Free* Standard Shipping. $100 Minimum Order.*Perishable items excluded, as they require expedited shipping. We do not ship items on Thursday or Friday.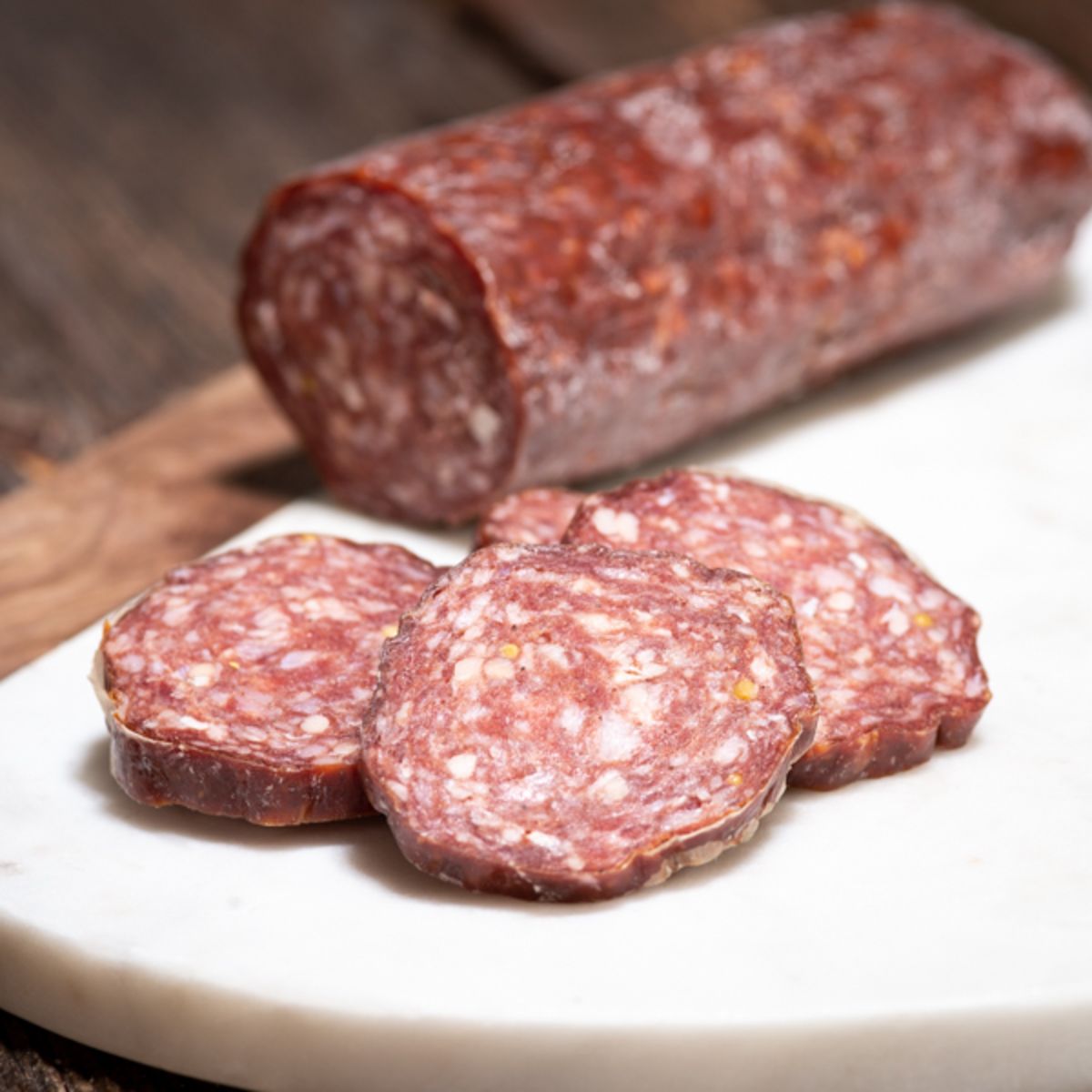 BUNN Gourmet Old Fashioned Sausage
Our BUNN Gourmet Old-Fashion Sausage is handcrafted and dry aged for 30 days to optimize flavor. Following a Southern Illinois recipe passed down for generations, it is made from BUNN Black Angus beef and local pork. A delicious and hearty sausage you are sure to enjoy!
Shipped Frozen
Approximately 1 lb net weight
Shipped Frozen
Approximately 1 lb net weight