Free* Standard Shipping. $100 Minimum Order.*Perishable items excluded, as they require expedited shipping. We do not ship items on Thursday or Friday.
The last day to order to ensure delivery by December 24 is December 14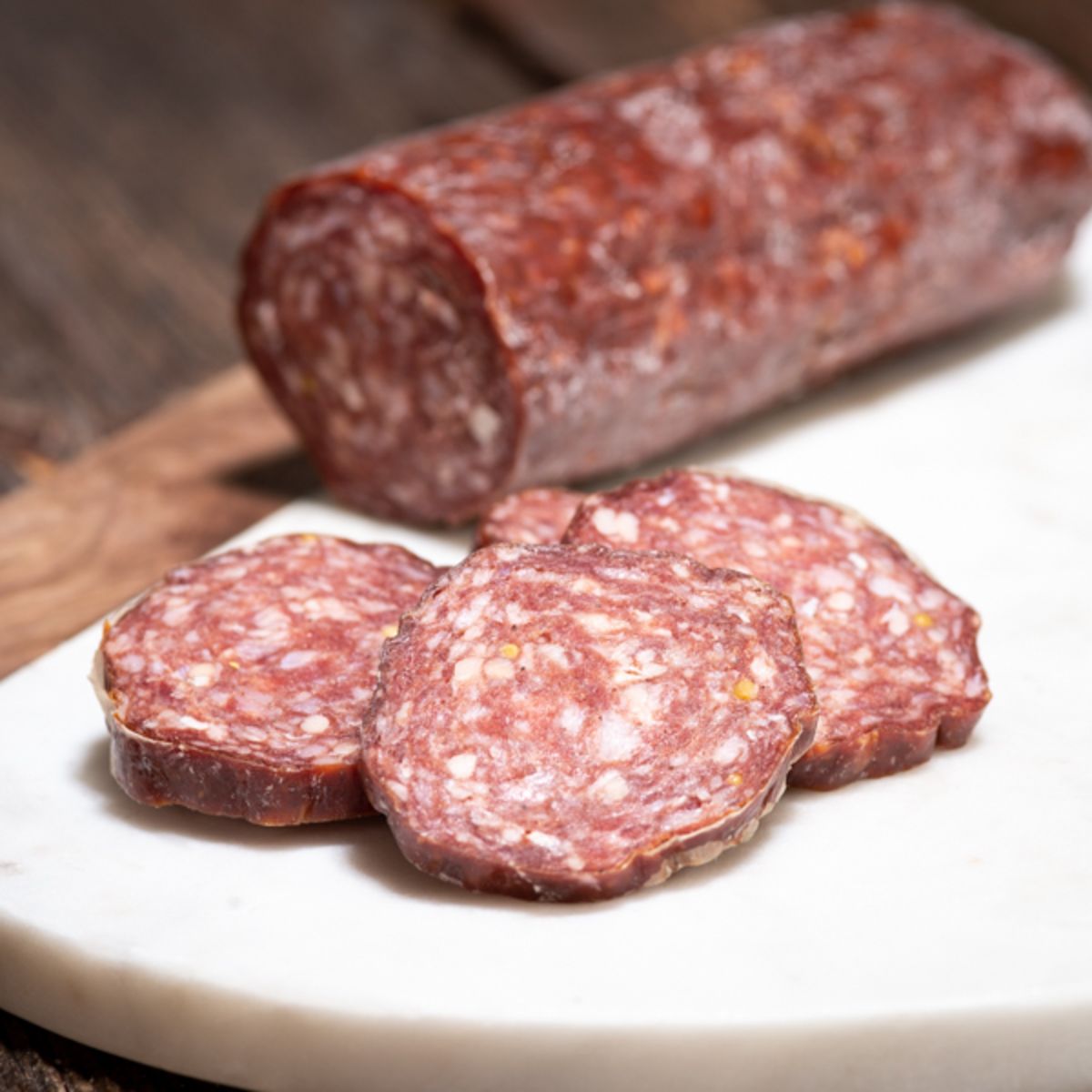 BUNN Gourmet Old Fashioned Sausage
Our BUNN Gourmet Old-Fashion Sausage is handcrafted and dry aged for 30 days to optimize flavor. Following a Southern Illinois recipe passed down for generations, it is made from BUNN Black Angus beef and local pork. A delicious and hearty sausage you are sure to enjoy!
Shipped Frozen
Approximately 1 lb net weight
Shipped Frozen
Approximately 1 lb net weight