Free* Standard Shipping. $100 Minimum Order.*Perishable items excluded, as they require expedited shipping. We do not ship items on Thursday or Friday.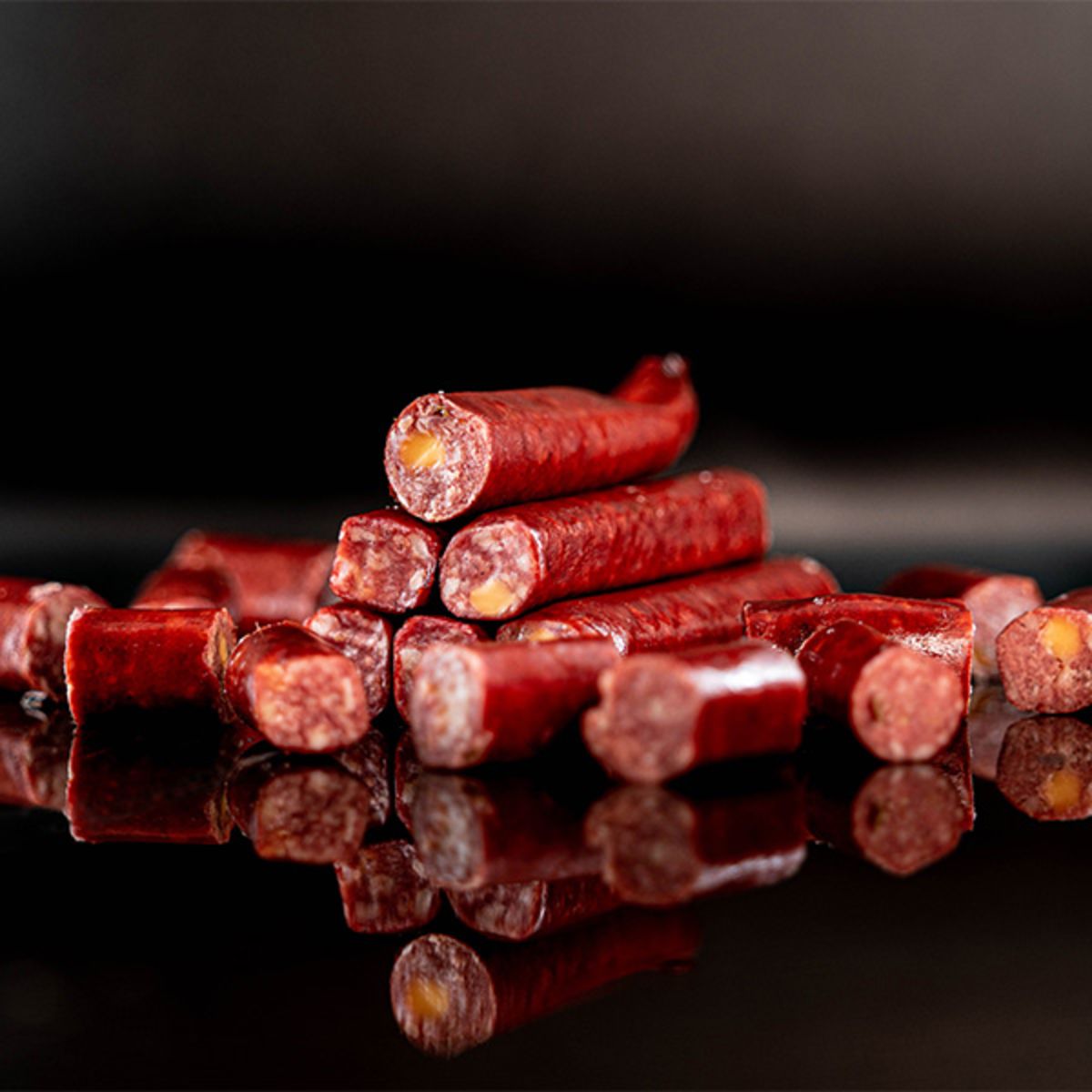 Black Angus Beef Sticks, Jalapeño & Cheese (Package Of 6)
Beef sticks with an extra kick. Bits of cheddar cheese and mild jalapeño peppers add an interesting flavor twist to this classic protein snack.