Free* Standard Shipping. $100 Minimum Order.*Perishable items excluded, as they require expedited shipping. We do not ship items on Thursday or Friday.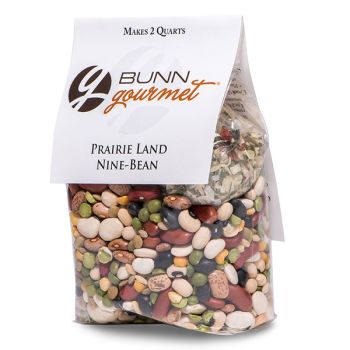 BUNN Gourmet Prairie Land Nine-Bean Soup
This classic bean soup produces an aroma as heavenly as its taste. Add a can of crushed tomatoes, BUNN Gourmet Berkshire ham, kielbasa sausage or cooked chicken for a hearty meal. Add the bone from the BUNN Gourmet ham to the simmering soup pot for additional flavor.