Free* Standard Shipping. $100 Minimum Order. *Perishable items excluded, as they require expedited shipping.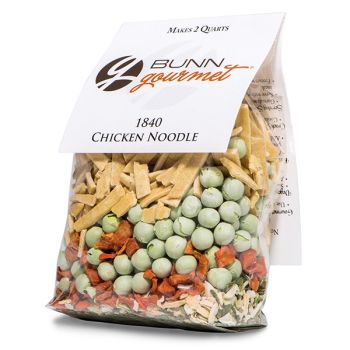 BUNN Gourmet 1840 Chicken Noodle Soup
America's #1 comfort food, this quick cook, clear broth mix boasts thick handmade Amish noodles and all-natural ingredients, including delicious freeze-dried vegetables. Add celery, broth, and cooked chicken for an authentic homemade flavor.