Free* Standard Shipping. $100 Minimum Order.*Perishable items excluded, as they require expedited shipping. We do not ship items on Thursday or Friday.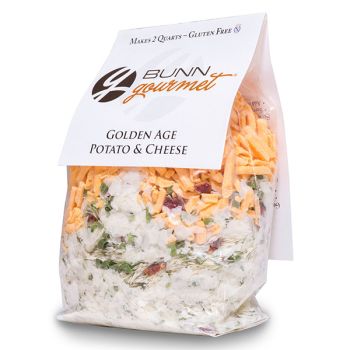 BUNN Gourmet Golden Age Potato & Cheese Soup
This traditional potato and cheese soup is rich and flavorful. Add broth, cream, and diced potato for a healthy down-home meal. For extra flavor, add crisp BUNN Gourmet Bacon or your favorite sausage.