Free* Standard Shipping. $100 Minimum Order.*Perishable items excluded, as they require expedited shipping. We do not ship items on Thursday or Friday.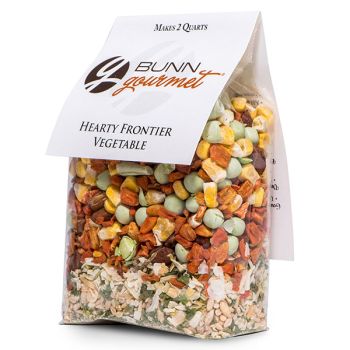 BUNN Gourmet Hearty Frontier Vegetable Soup
This rich, colorful medley of freeze-dried vegetables include carrots, green beans, corn and peas, with wonderful spices. Add some canned diced tomatoes and chopped cabbage for a fresh garden taste. For vegetable beef soup, add cooked BUNN Gourmet ground beef.