Free* Standard Shipping. $100 Minimum Order. *Perishable items excluded, as they require expedited shipping.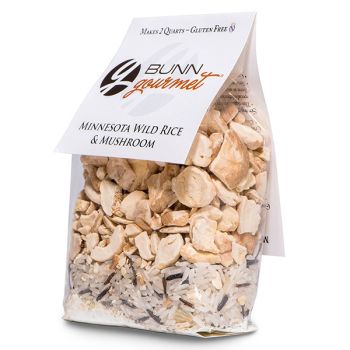 BUNN Gourmet Minnesota Wild Rice & Mushroom Soup
This easy 30-minute soup is loaded with freeze-dried button mushrooms, wild rice and the right blend of herbs & spices. Add broth, cream, celery, and a splash of sherry to make this gourmet delight.