Free* Standard Shipping. $100 Minimum Order.*Perishable items excluded, as they require expedited shipping. We do not ship items on Thursday or Friday.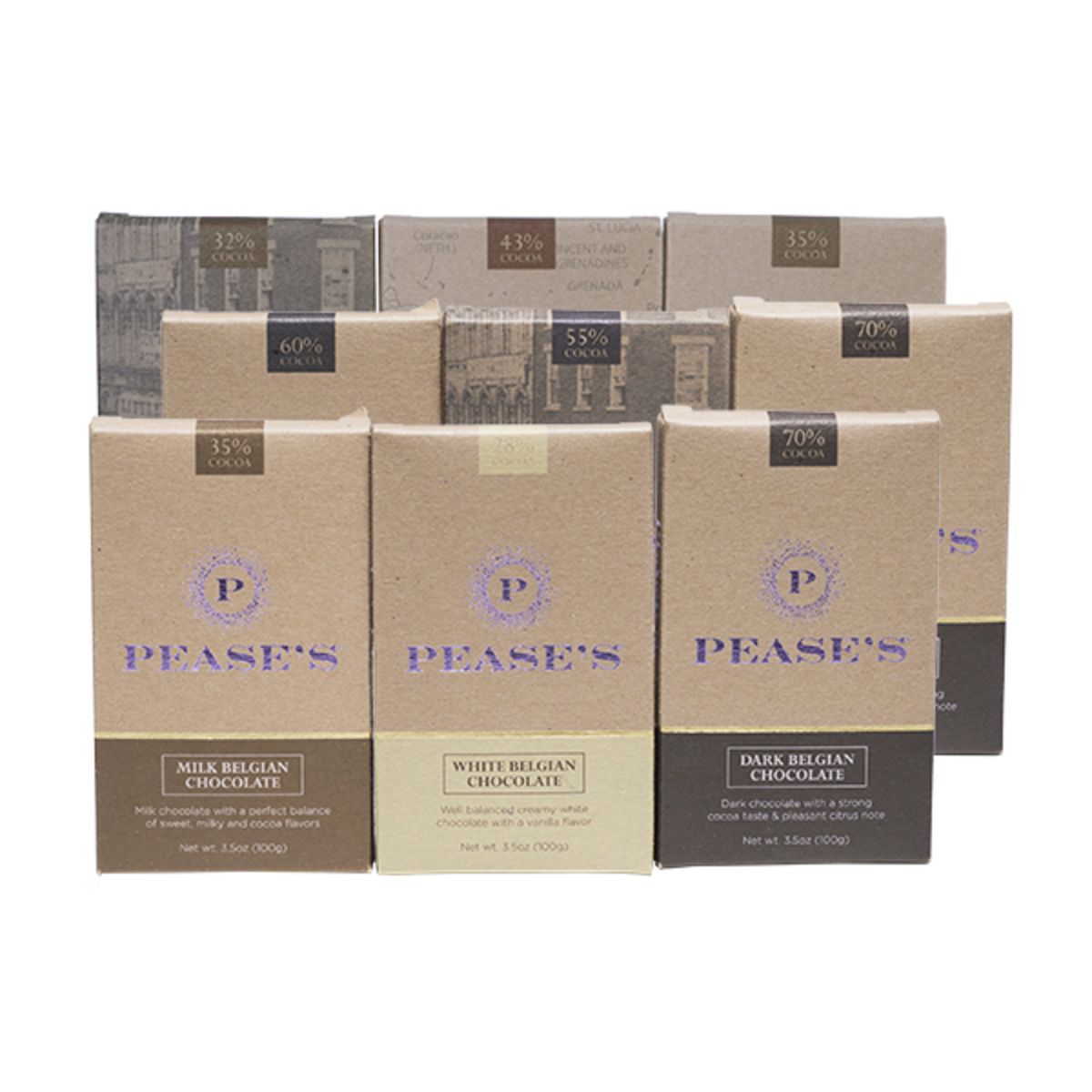 Pease's Milk/Dark/Belgian Chocolate Bars - Variety 9PK
The purest hand-crafted chocolate bars. Nine-piece assortment includes two Pease's 1917 Milk (32% cocoa), one Pease's 1917 Semi-sweet (55% cocoa), one Venezuelan Milk (43% cocoa), one Peruvian Dark (64% cocoa), one White Belgian (28% cocoa), one Milk Belgian (35% cocoa), one Dark Belgian (60% cocoa) and one Dark Belgian (70% cocoa).