Free* Standard Shipping. $100 Minimum Order. *Eligible items only. Perishable items require expedited shipping.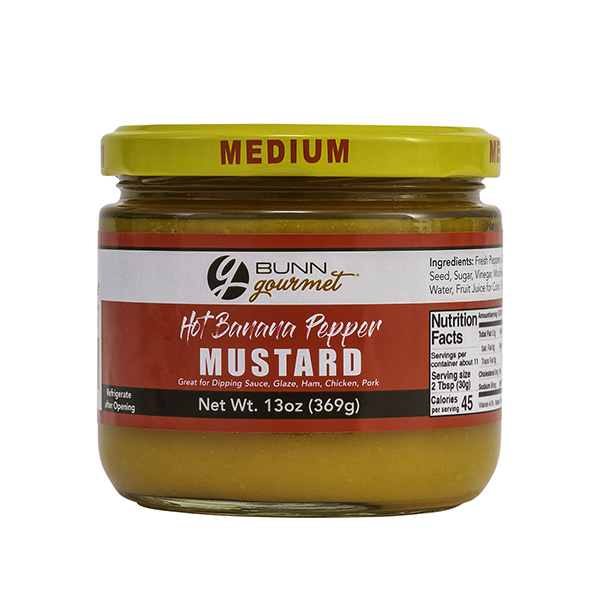 BUNN Gourmet Hot Banana Pepper Mustard
Made from fresh banana peppers with a nice kick of heat. Great for a dipping sauce, as a spread on your favorite sandwich, and as a glaze on ham, chicken, pork or corned beef.