Free* Standard Shipping. $100 Minimum Order.*Perishable items excluded, as they require expedited shipping. We do not ship items on Thursday or Friday.
The last day to order to ensure delivery by December 24 is December 14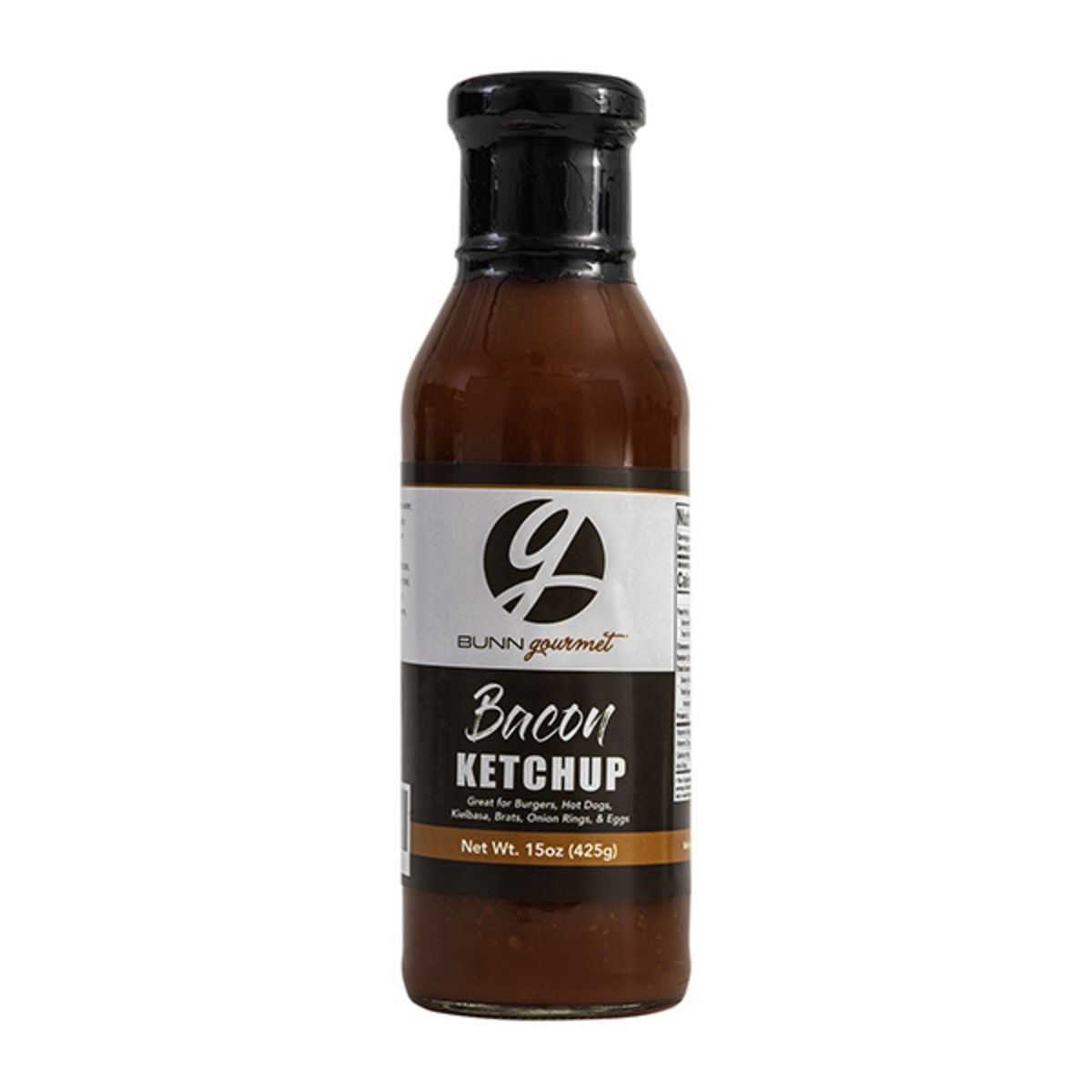 BUNN Gourmet Bacon Ketchup
Flavorful ketchup tossed with bacon. Use for grilling, dipping, glazing, cooking or as a condiment for burgers, hot dogs, sausage sandwiches and eggs.
Recipe Cards