Free* Standard Shipping. $100 Minimum Order.*Perishable items excluded, as they require expedited shipping. We do not ship items on Thursday or Friday.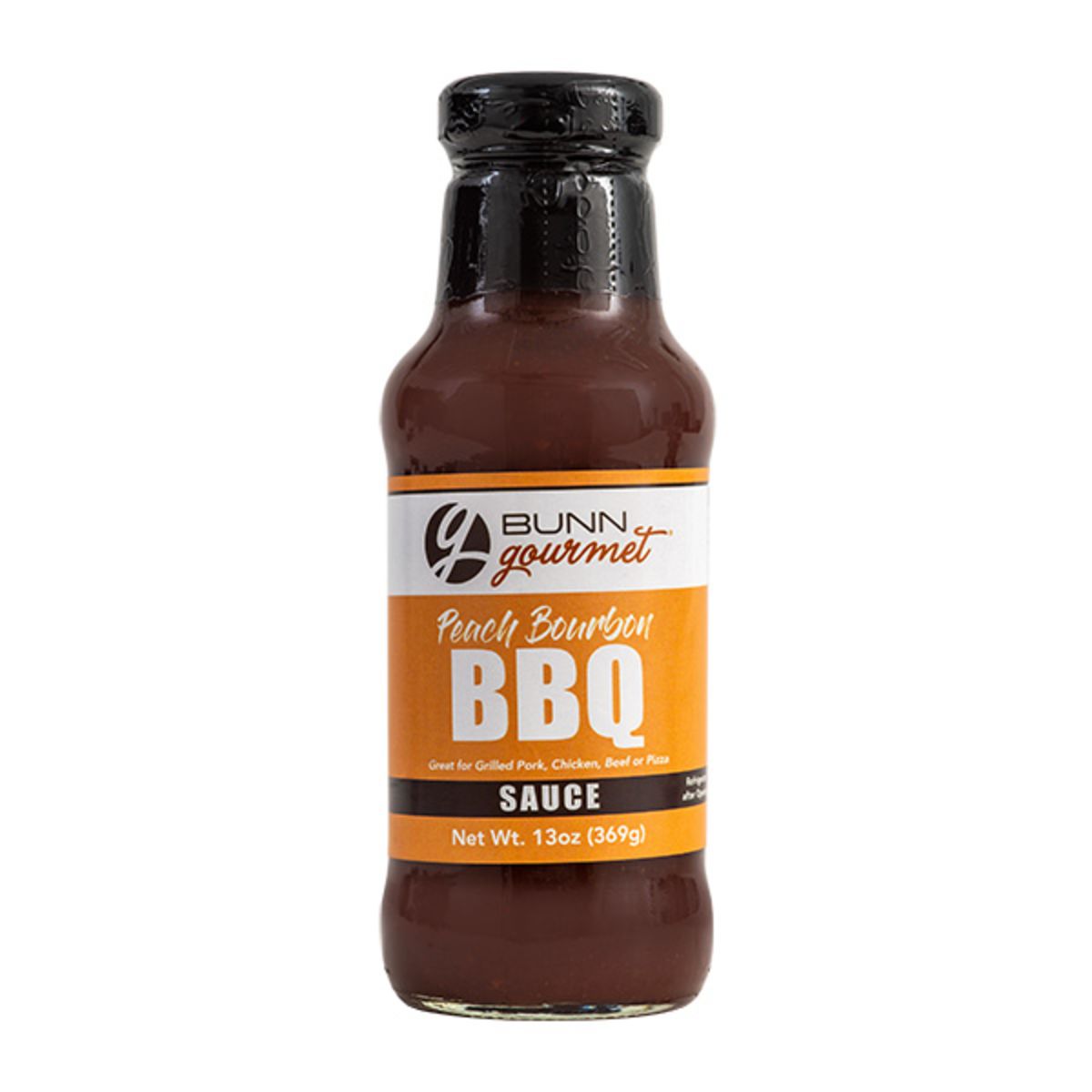 BUNN Gourmet Peach Bourbon BBQ Sauce
A perfect blend of peaches, brown sugar and a hint of bourbon. Great on grilled pork, chicken or beef, or as an interesting pizza sauce.
Recipe Cards