Free* Standard Shipping. $100 Minimum Order. *Perishable items excluded, as they require expedited shipping.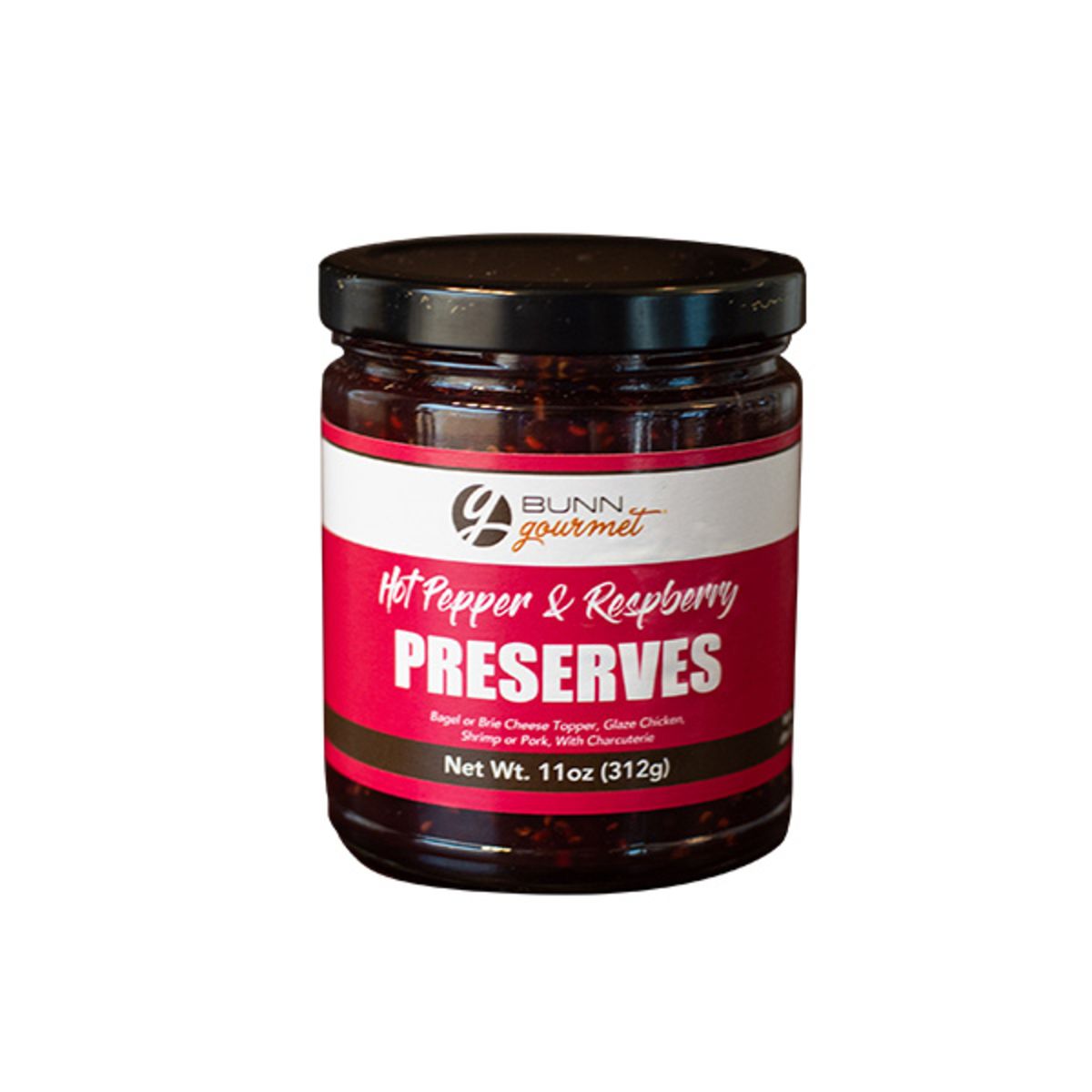 BUNN Gourmet Hot Pepper & Raspberry Preserves
Ripe red raspberries bursting with flavor are fused with spicy jalapenos for a sweet-heat sophisticated flavor. Mix with cream cheese for a bagel spread, serve on brie, glaze chicken, shrimp or pork, or serve with charcuterie.