Free* Standard Shipping. $100 Minimum Order.*Perishable items excluded, as they require expedited shipping. We do not ship items on Thursday or Friday.
April 28th is the last day to order to have delivery in time for Mother's Day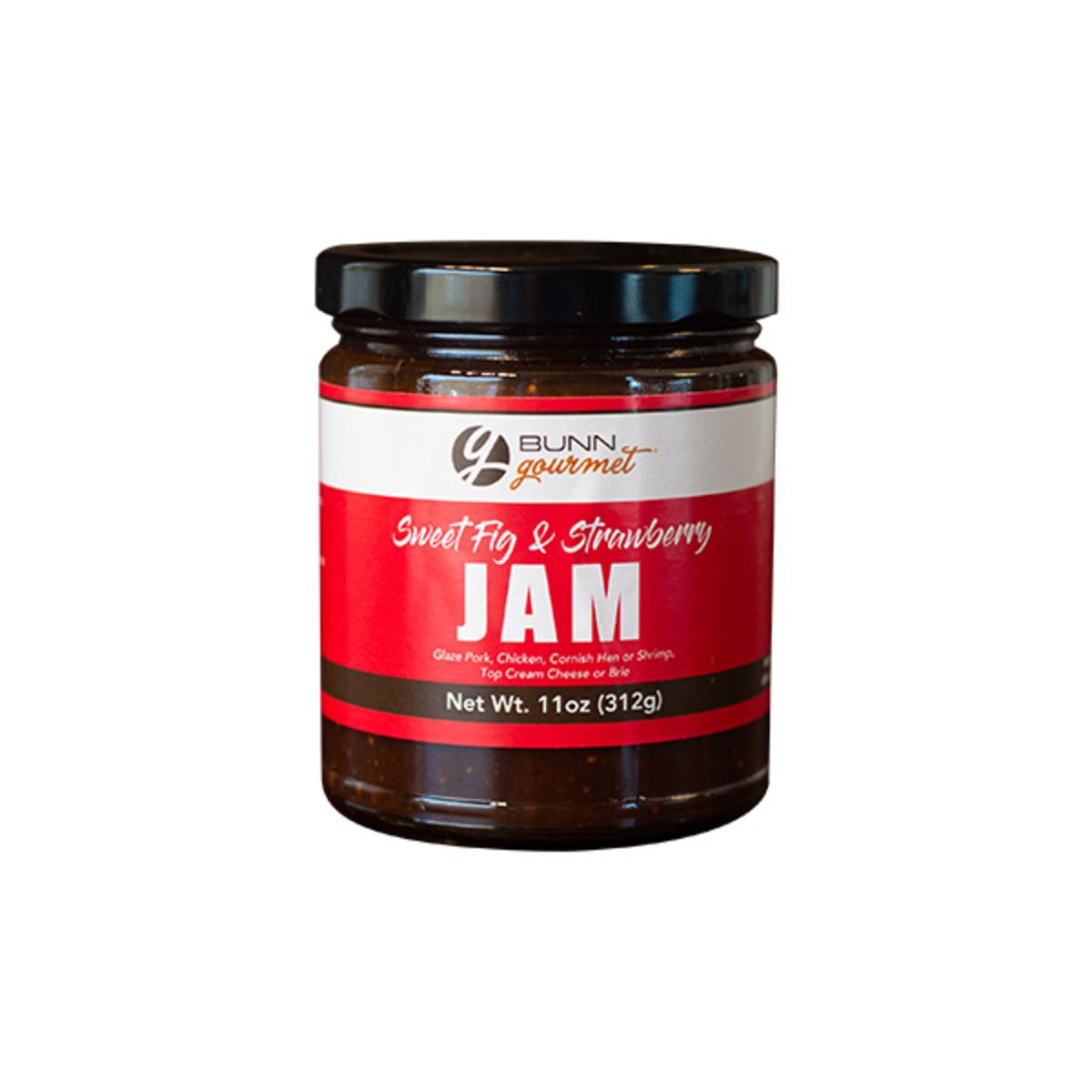 BUNN Gourmet Sweet Fig & Strawberry Jam
Figs, strawberries and a touch of orange zest complement each other in this flavorful jam. Glaze pork, chicken, Cornish hen or shrimp, top brie or goat cheese, or spread on a bagel with cream cheese.
Recipe Cards