Free* Standard Shipping. $100 Minimum Order.*Perishable items excluded, as they require expedited shipping. We do not ship items on Thursday or Friday.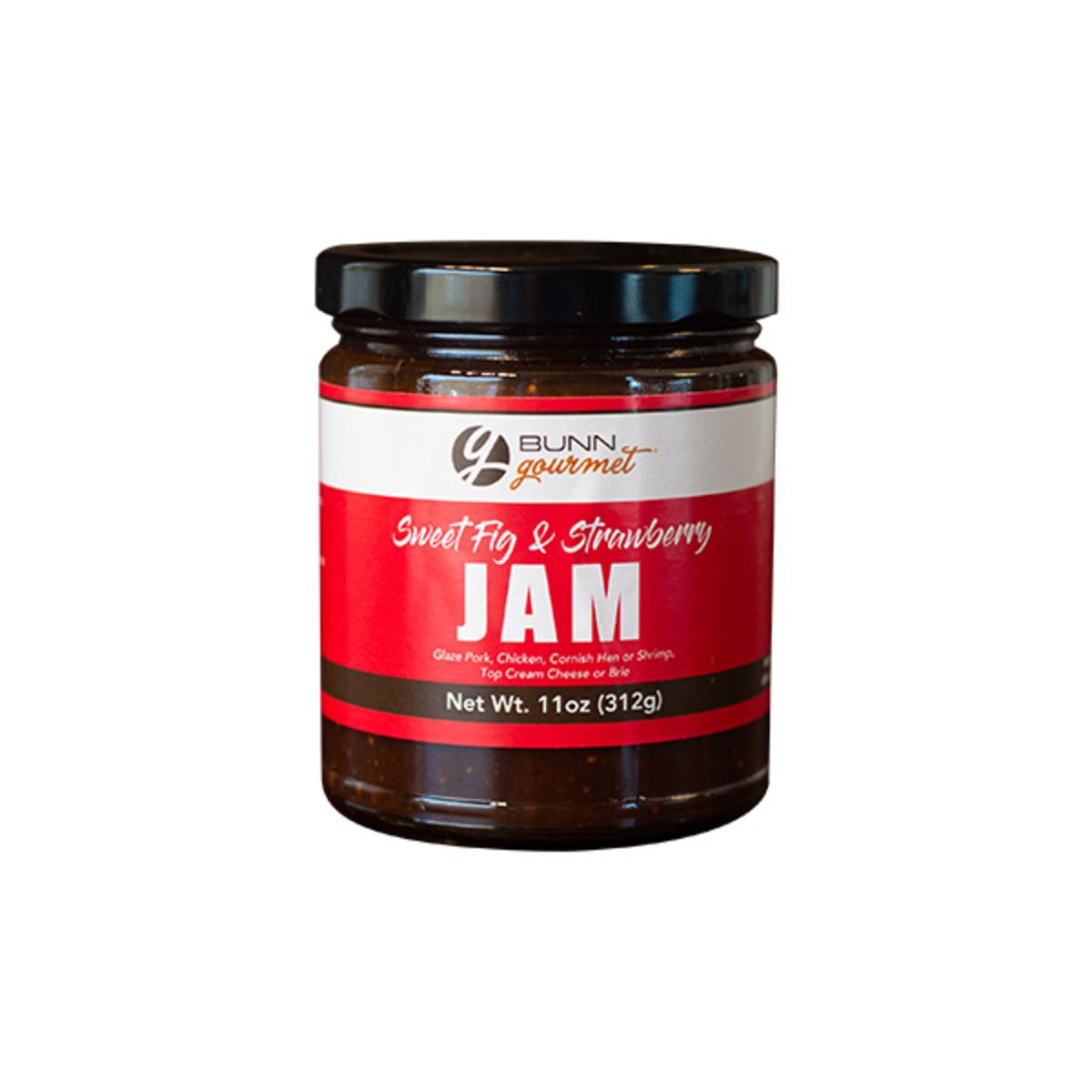 BUNN Gourmet Sweet Fig & Strawberry Jam
Figs, strawberries and a touch of orange zest complement each other in this flavorful jam. Glaze pork, chicken, Cornish hen or shrimp, top brie or goat cheese, or spread on a bagel with cream cheese.
Recipe Cards