Free* Standard Shipping. $100 Minimum Order.*Perishable items excluded, as they require expedited shipping. We do not ship items on Thursday or Friday.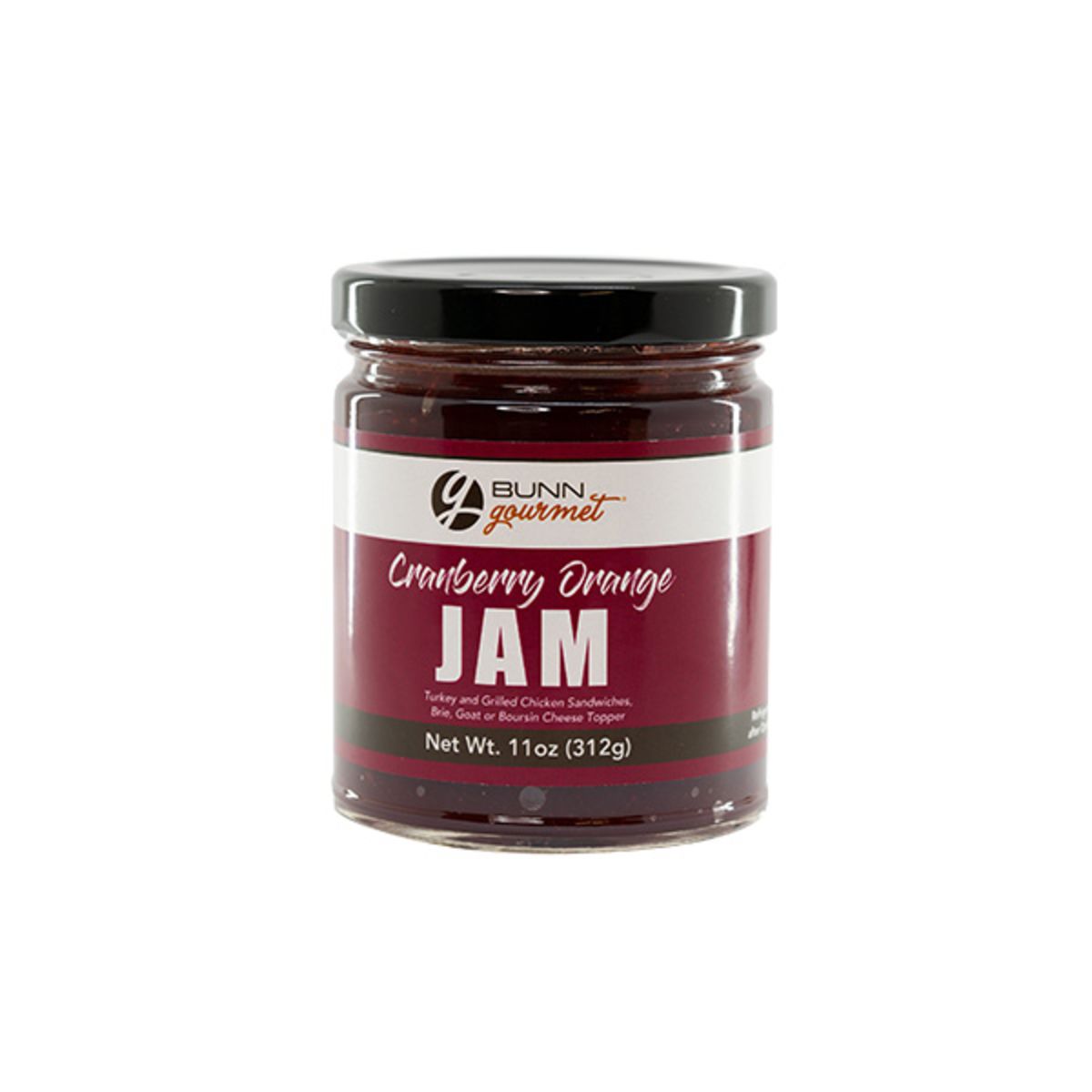 BUNN Gourmet Cranberry Orange Jam
Tart cranberries, apples and Grand Marnier create this sophisticated cranberry relish. Perfect for turkey or grilled chicken sandwiches. Pour over brie cheese and warm in the oven, or top goat or boursin cheese and serve with crackers.