Free* Standard Shipping. $100 Minimum Order. *Perishable items excluded, as they require expedited shipping.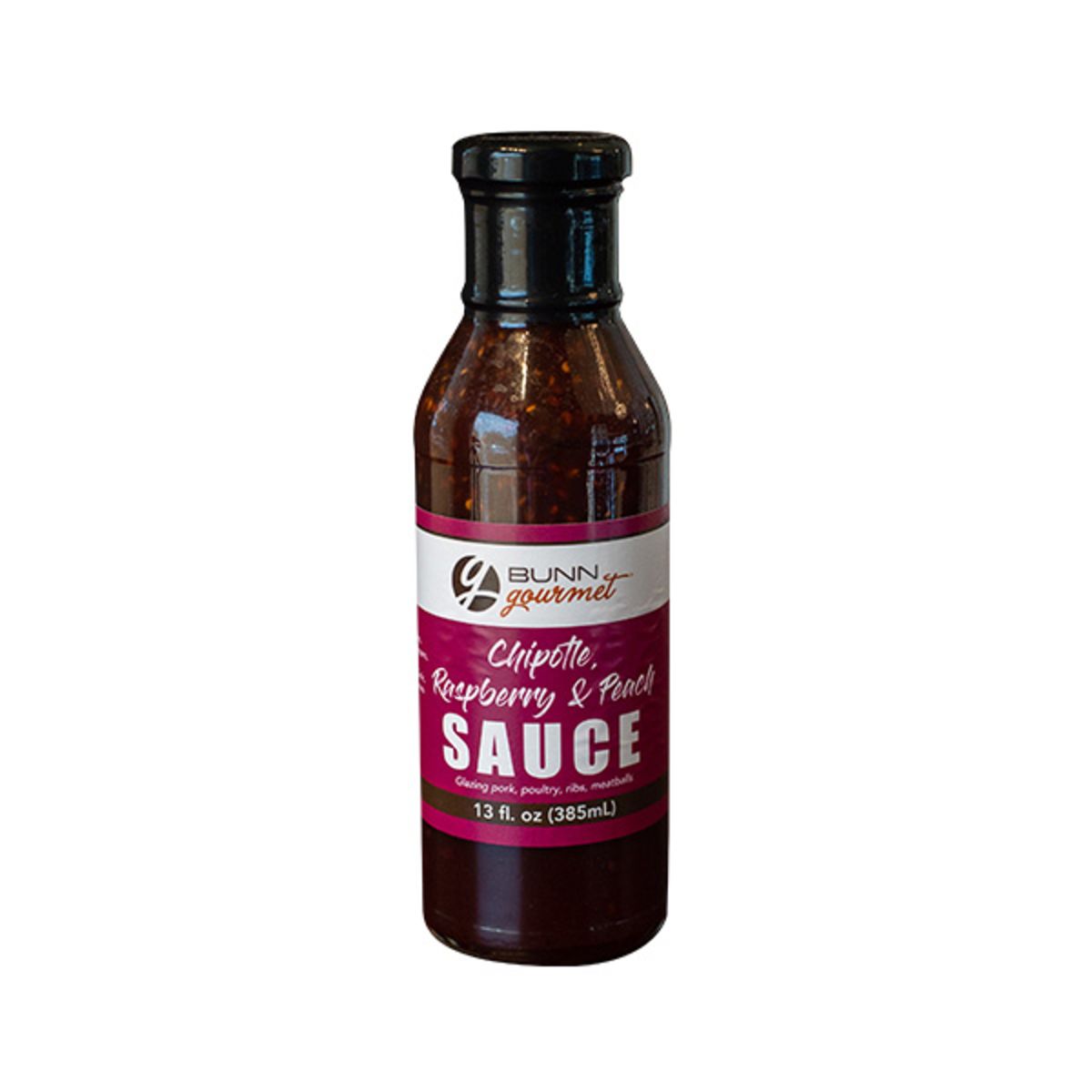 BUNN Gourmet Chipotle, Raspberry & Peach Sauce
Juicy peaches, tangy raspberries, Smokey chipotle peppers with a touch of sweetness. A natural for glazing pork, poultry and ribs! Try it on meatballs. Blend with cream cheese and spread on a bagel.