Free* Standard Shipping. $100 Minimum Order.*Perishable items excluded, as they require expedited shipping. We do not ship items on Thursday or Friday.
April 28th is the last day to order to have delivery in time for Mother's Day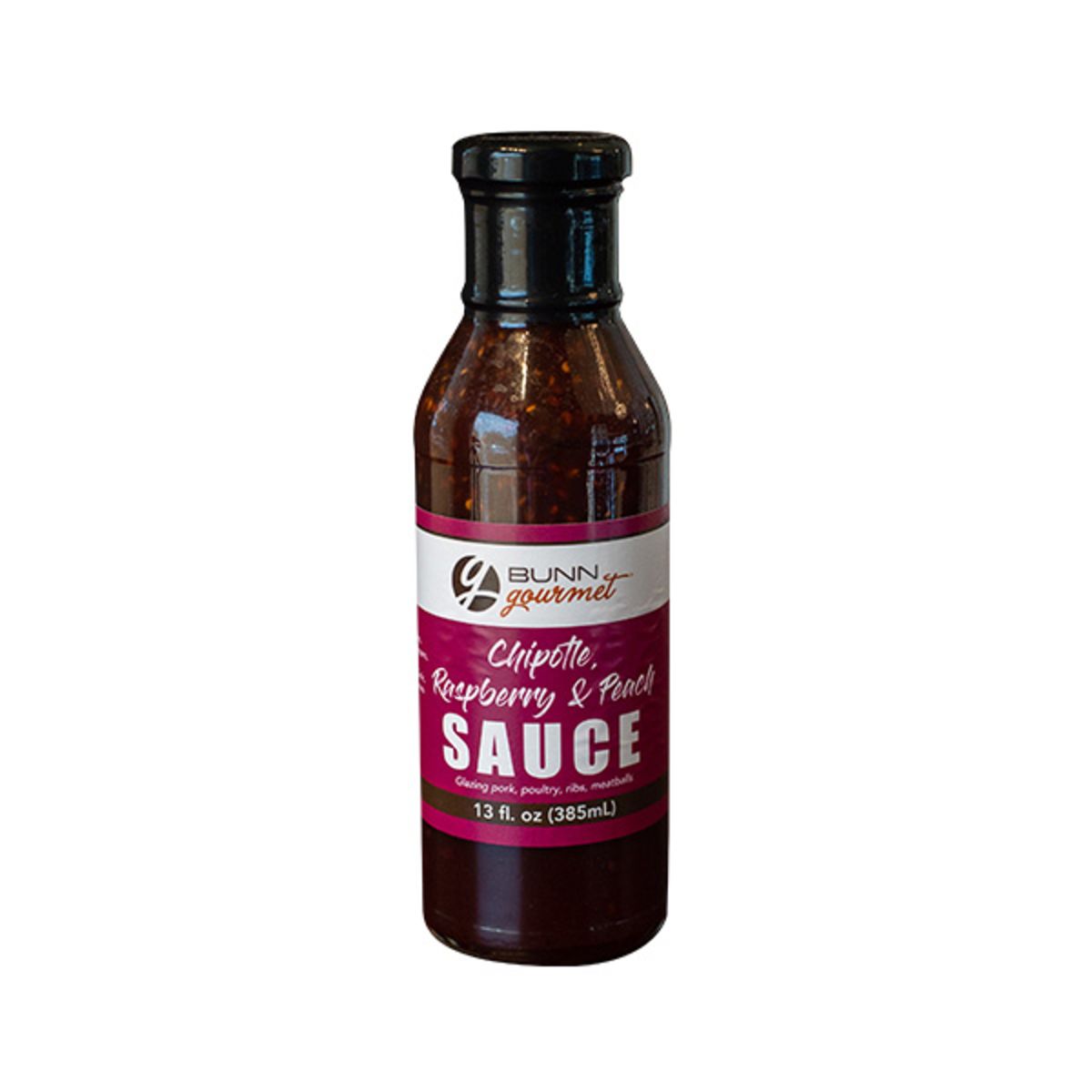 BUNN Gourmet Chipotle, Raspberry & Peach Sauce
Juicy peaches, tangy raspberries, Smokey chipotle peppers with a touch of sweetness. A natural for glazing pork, poultry and ribs! Try it on meatballs. Blend with cream cheese and spread on a bagel.