Free* Standard Shipping. $100 Minimum Order.*Perishable items excluded, as they require expedited shipping. We do not ship items on Thursday or Friday.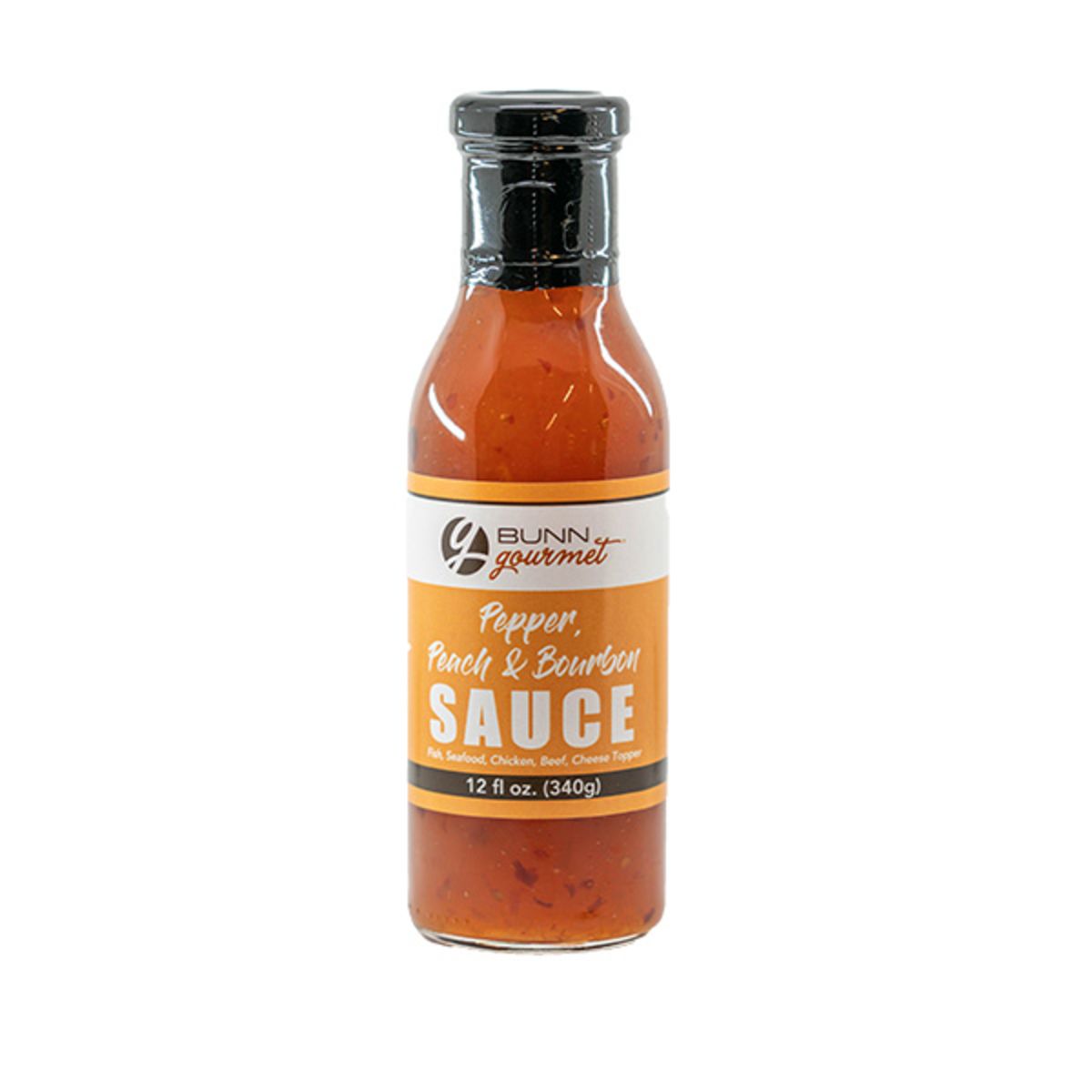 BUNN Gourmet Pepper, Peach & Bourbon Sauce
Rich bourbons adds incredible depth to roasted peaches, while red pepper gives this sauce just the right amount of heat. Glaze fish, seafood, chicken and beef, or serve with your favorite cheese. Heat this sauce and serve on top of vanilla-bean ice cream.