Free* Standard Shipping. $100 Minimum Order.*Perishable items excluded, as they require expedited shipping. We do not ship items on Thursday or Friday.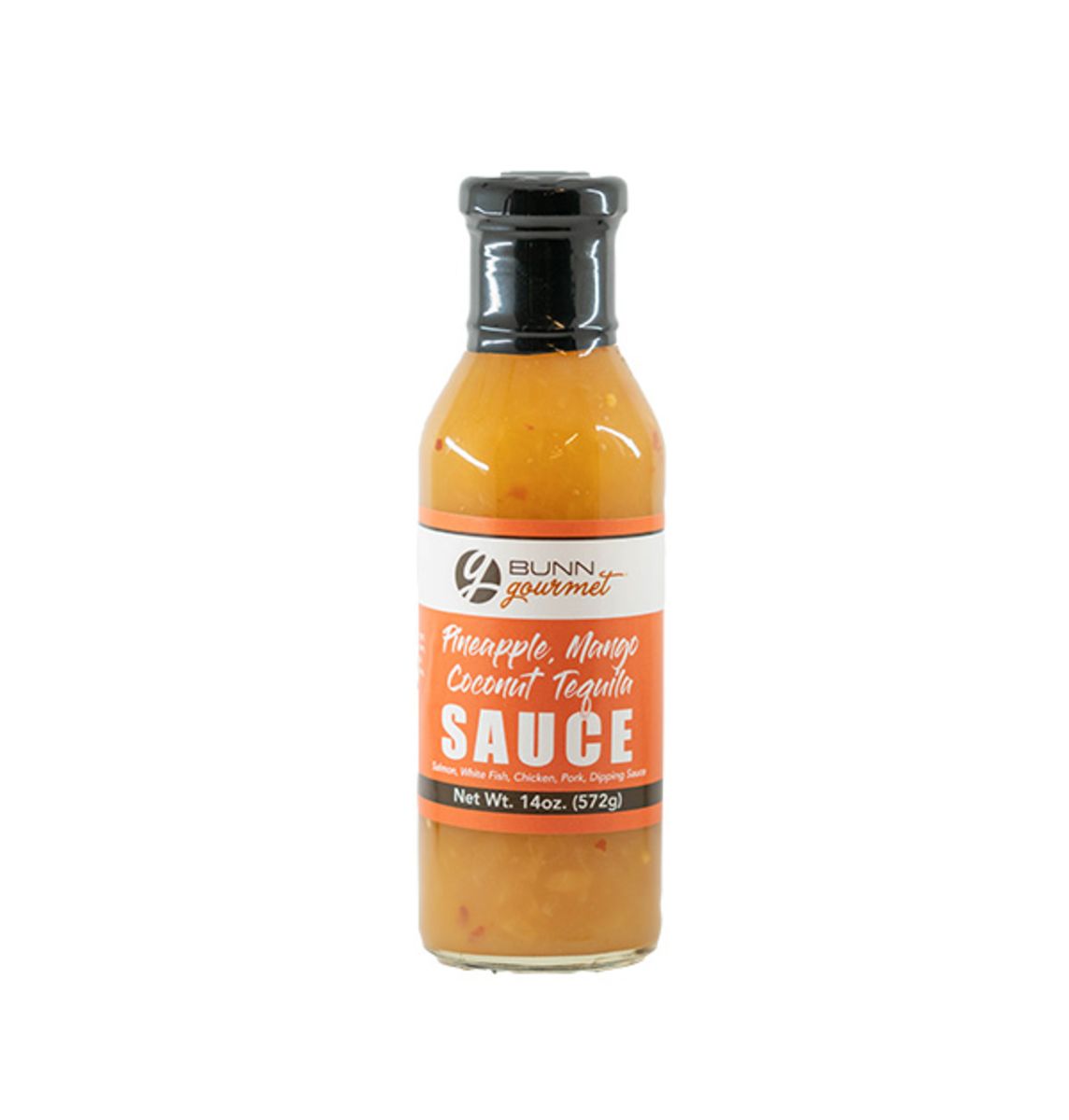 BUNN Gourmet Pineapple, Mango, Coconut Tequila Sauce
The perfect tropical combination of coconut, mango and pineapple, with a hint of tequila. Brush on salmon, white fish, scallops and shrimp. Baste chicken or pork. Use as a dipping sauce for fried shrimp, chicken fingers or tempera vegetables.