Free* Standard Shipping. $100 Minimum Order.*Perishable items excluded, as they require expedited shipping. We do not ship items on Thursday or Friday.
April 28th is the last day to order to have delivery in time for Mother's Day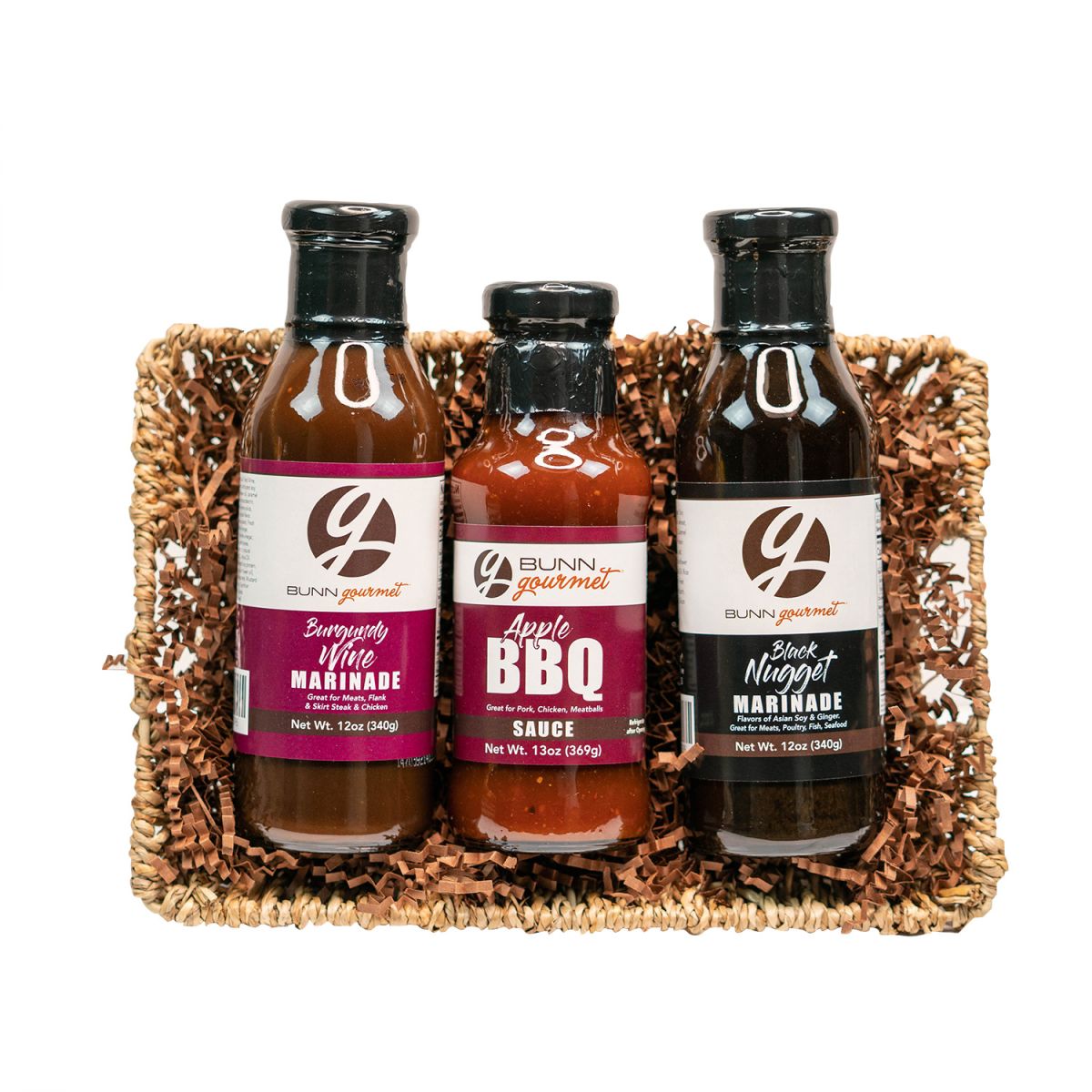 Gourmet Grilling Gift Basket
Three of our best selling items in a decorative basket:
Apple BBQ Sauce
Black Nugget Marinade
and
Burgundy Wine Marinade.