Free* Standard Shipping. $100 Minimum Order. *Perishable items excluded, as they require expedited shipping.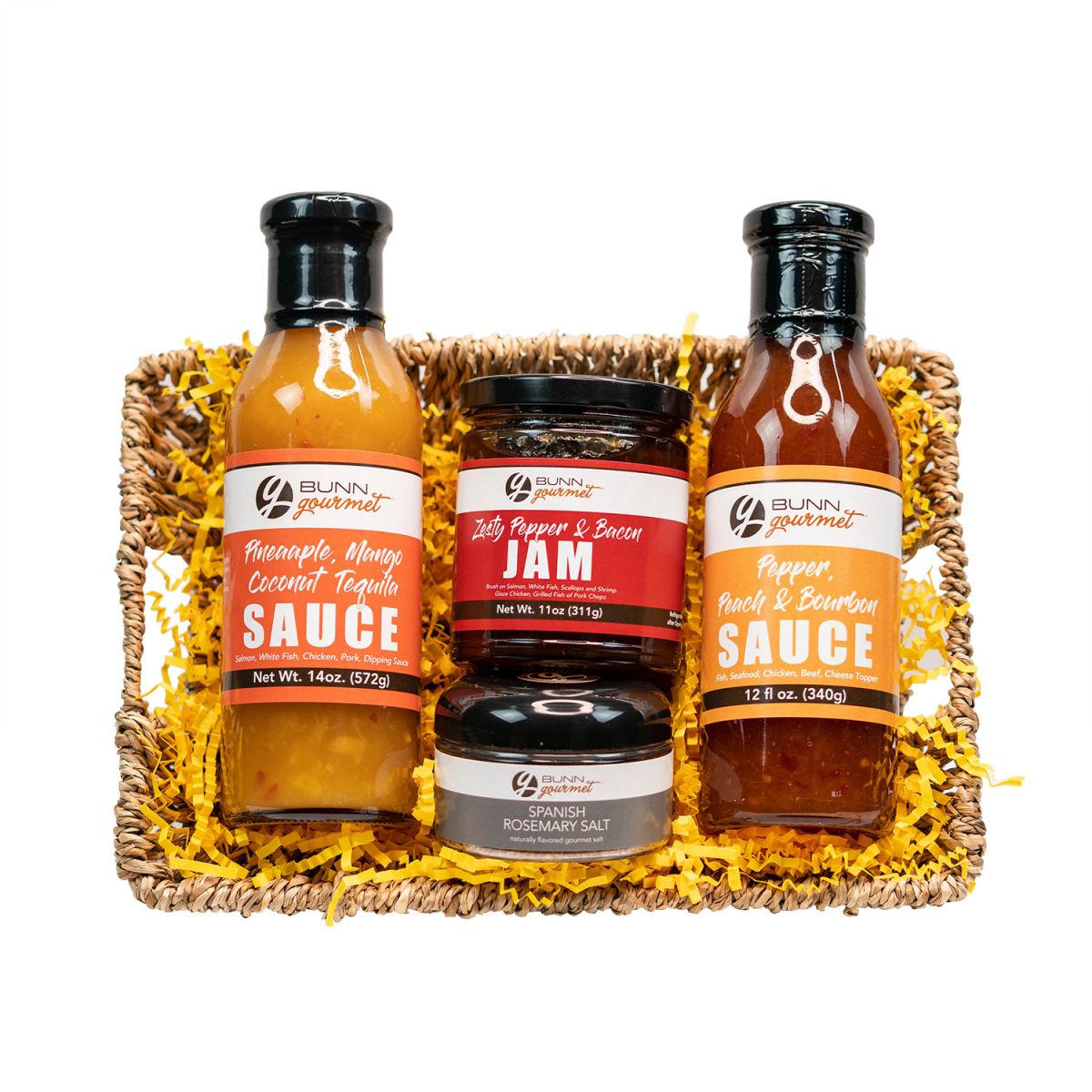 Gourmet Sauces and Salt Gift Basket
Four of our best selling gourmet items, including:
Pepper, Peach & Bourbon Sauce
Pineapple, Mango, Coconut, Tequila Sauce
Zesty Pepper & Bacon Jam
and
Spanish Rosemary Sea Salt ... packaged in a decorative basket!