Free* Standard Shipping. $100 Minimum Order.*Perishable items excluded, as they require expedited shipping. We do not ship items on Thursday or Friday.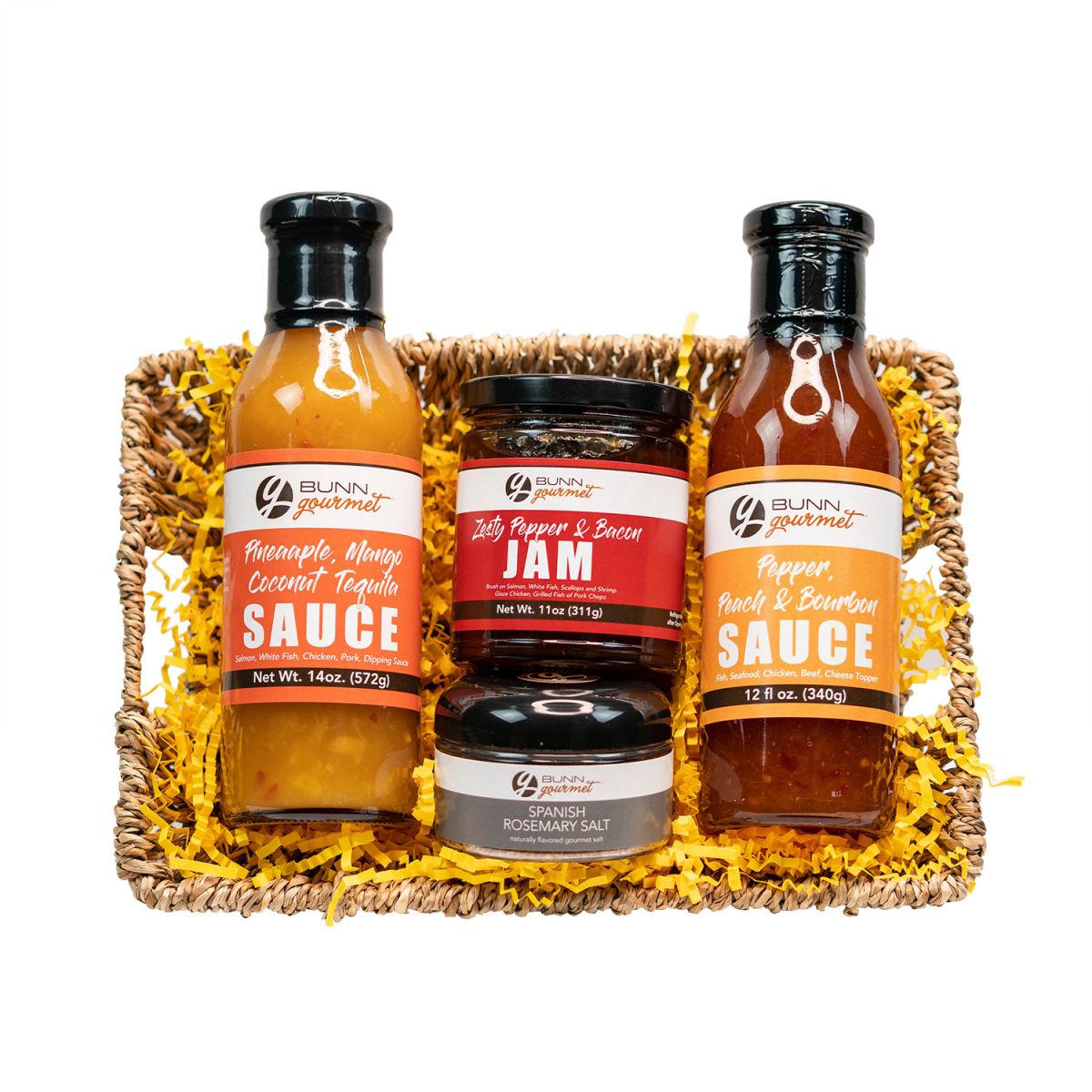 Gourmet Sauces and Salt Gift Basket
Four of our best selling gourmet items, including:
Pepper, Peach & Bourbon Sauce
Pineapple, Mango, Coconut, Tequila Sauce
Zesty Pepper & Bacon Jam
and
Spanish Rosemary Sea Salt ... packaged in a decorative basket!