Free* Standard Shipping. $100 Minimum Order.*Perishable items excluded, as they require expedited shipping. We do not ship items on Thursday or Friday.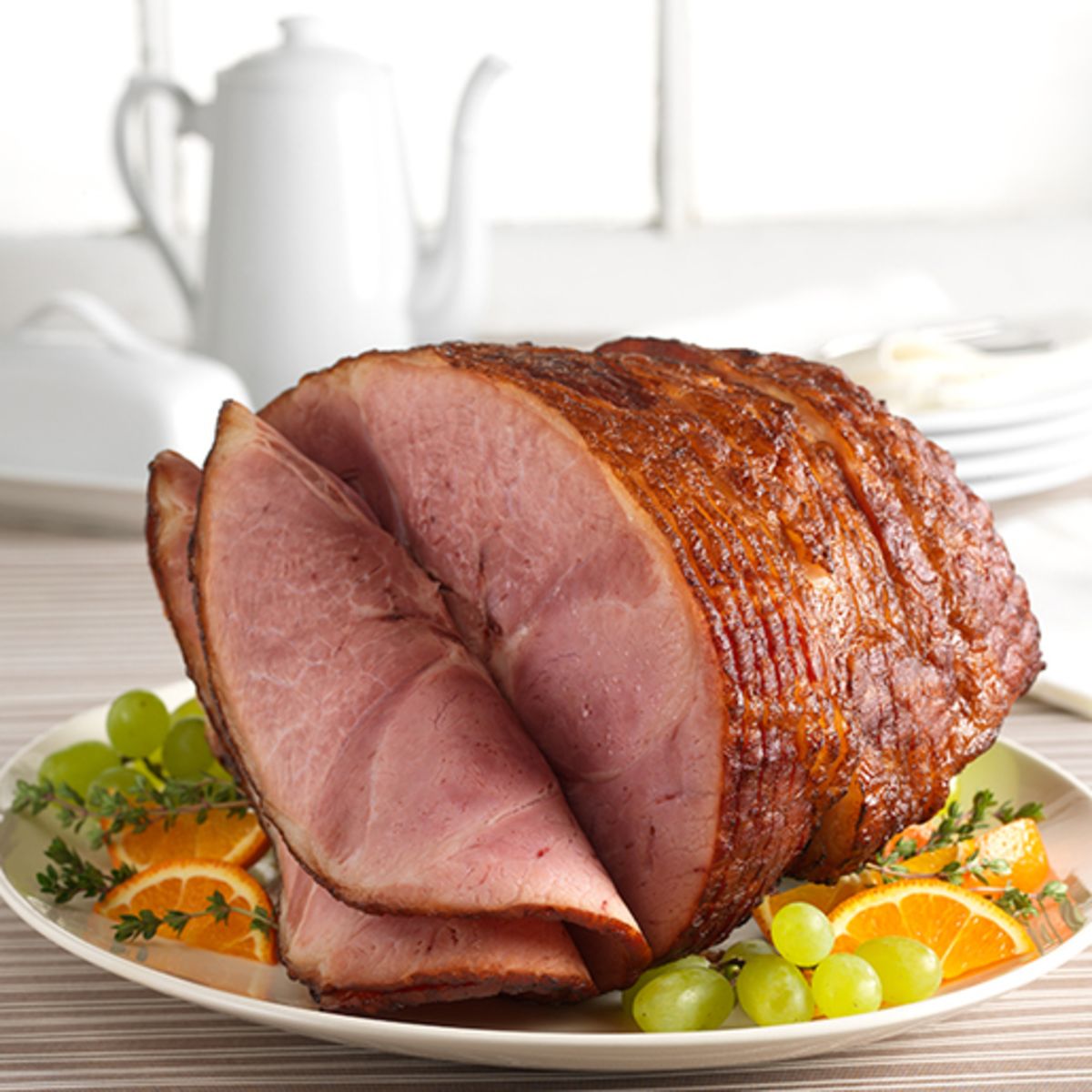 Berkshire Spiral Cut Ham
Our Applewood Smoked Berkshire Hams are raised from 100% Berkshire stock in the heart of Iowa. The farmers of Eden Farms, a cooperative of sustainable family farms, take great pride in their humanely raised products.

The heirloom Berkshire breed, which is prized for its marbling and flavor, extends back several hundred years to England. You'll appreciate the quality that creates a tender, juicy and flavorful product.

These extraordinary bone-in hams are applewood smoked, honey glazed and spiral cut. Available in a variety of sizes, these hams are perfect for a holiday dinner.

Hams are shipped frozen.