Free* Standard Shipping. $100 Minimum Order.*Perishable items excluded, as they require expedited shipping. We do not ship items on Thursday or Friday.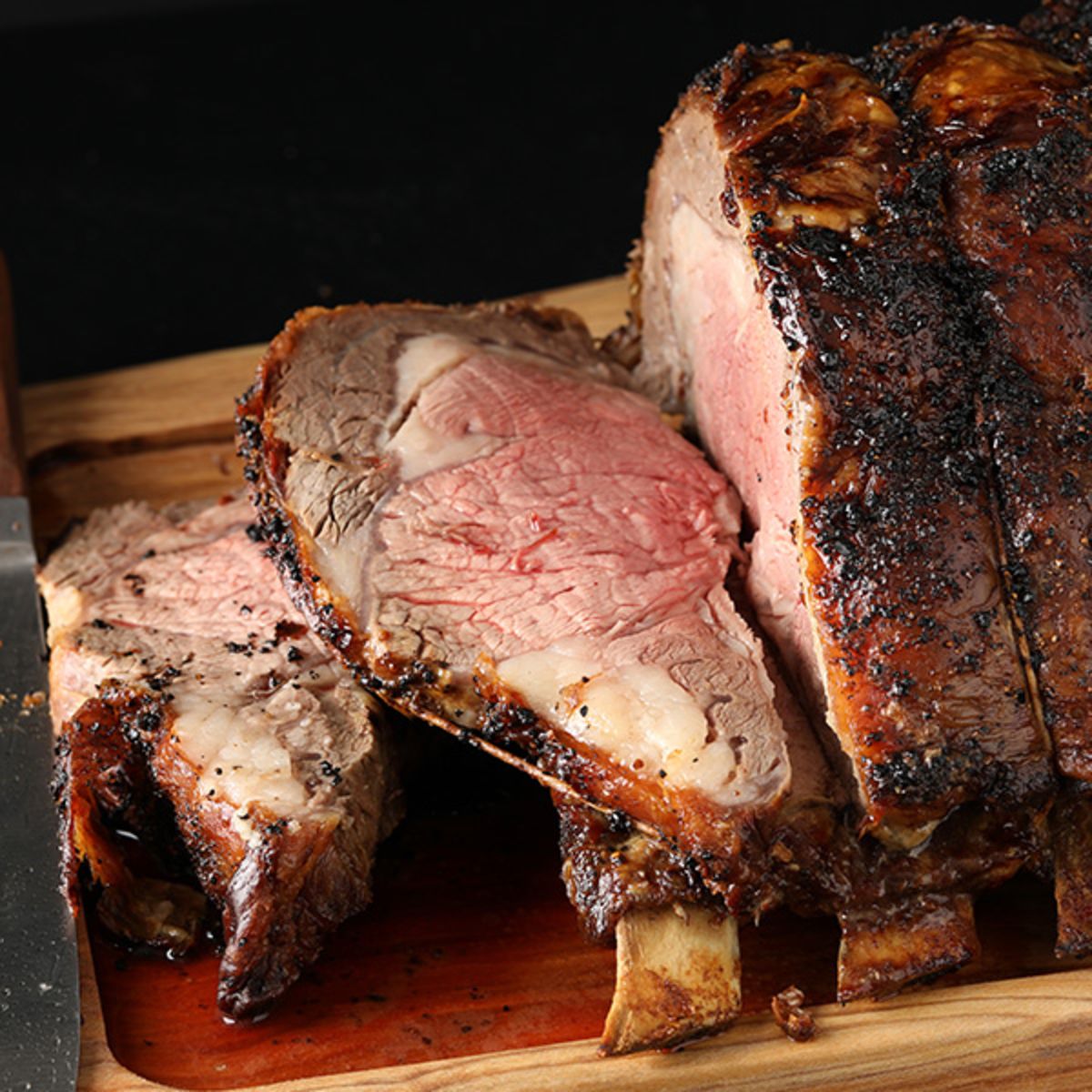 Black Angus Prime Rib Roast
This superb bone-in Prime Rib Roast is a very rare find, in that it is USDA Prime, wet-aged over 30 days and 100% Black Angus Beef! It is perfect for special dinner guests and family celebrations.

BUNN Gourmet Black Angus beef is raised in accordance with uncompromising quality standards in Central Illinois. Selected from the finest cuts of our USDA Prime beef, the resulting bone-in roasts are expertly carved and aged to perfection to produce a melt in your mouth experience.
Recipe Cards
- Shipped Frozen
- No Growth Hormones
- Grass & Grain Fed